Post by Mini Mia on Jun 21, 2019 23:43:30 GMT -6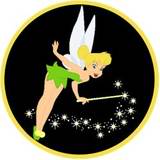 The weatherman on the news last night said the rain should go back to a normal summer event now. Hoping that means the floodwaters will finally go down and stay down. I was talking to the farmer who leases out farmland yesterday, and he said that there is land that's been beneath floodwaters since September. I've never seen this much rain before. Was supposed to get rain this morning, but it's still clear blue skies with fluffy white clouds. Got scattered rains predicted all weekend and at the end of next week.
Tell you what...you send me the rain, Phalon can send the cool, and I'll send both of you the umbrella that's keeping me dry.

And Happy Solstice Day! From here on our days are getting shorter. Again.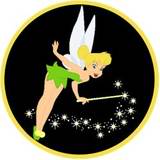 I don't think you want any part of what we got today. That roar ... I knew it meant trouble. First it was hail. I started praying for my skylights. They haven't leaked in a while, but my cousin told me that they were brittle and could break. I ran from skylight to skylight checking for cracks and breaks. A few hit hard, and there's a photo on Facebook from members who were at my Church just down the road from me. The hail fit the size of their palm. I went from the front of the house to the back of the house watching the hail, and I noticed the trees go very still. I knew that wasn't good.
Then, as I was checking out one skylight I heard the roar. I ran from window to window searching for a funnel. I live in a trailer, and I've been told many times by the news that the best place to go is outside. I ain't doing that unless I have too. The wind was crazy, and the roar was scary, but I saw no funnel to give me reason to go outside and get in the low ditch of trees around my house. So, I just kept running all over the house, checking the skylights, and looking for a funnel.
Mom's dog stayed right with me. As things calmed down, my sister texted me asking if I was okay. There were trees down in both her front yards ... her old one and her new one. And everything that had been out on her carport and porches was gone. So is the well cover. Couldn't find it later. Trees down up and down the road. My cousin's portable carport was turned over. Surprisingly, we still have electricity, while a lot of people around us don't. My b-i-l got stuck in a town about 3-1/2 miles from home. Trees blocking his route home.
Other than my cousin's carport, I didn't see any homes with damage. And my skylights seem to be okay. I plan on having them taken out once all this rain finally stops. No more having to put up with leaks, or worrying about hail damage. I learned that the woman who lives back of the farm lost her barn. A few people were killed and injured by the storm. I was on Facebook until the storm interrupted the connection, letting everyone know the storm was bad and to be safe, as I was running around ignoring my own advice. But, I made it through, so ... .
If ya don't like the thread title, give me a better one to replace it with.


Summertime, you just don't know
whooshorg.proboards.com/post/148456/thread